Since the turn of the millennium, the American men's professional tennis scene has not experienced the same level of dizzying success it did in the years prior. From Jimmy Connors and John McEnroe to Andre Agassi and Pete Sampras, U.S. men used to dominate the ATP tour, but those days are behind us.
As Roger Federer, Rafael Nadal, and Novak Djokovic have taken over in the past decade and a half, which American men have managed to break through the pack and make an impact? These are our picks for the 5 best American men's tennis players of the 2000s so far.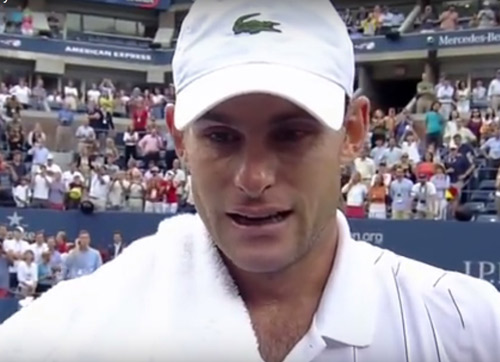 5. Mardy Fish
Career Titles – 6
Highest World Ranking – 7
Mardy Fish is a player that is often overlooked as he spent most of his career in the Roddick's shadow, but he was a solid player in his own right. Notably, Fish claimed an Olympic silver medal in Athens in 2004.
He earned over $7 million in his career, reaching three grand slam quarterfinals. Fish's main weapons of choice were his flat two-handed backhand and his strong volley.
4. John Isner
Career Titles – 10
Highest World Ranking – 9
A consistent and powerful serve and composure during important points have made 6'10" giant John Isner a formidable opponent. With 10 career titles to date and a stint as world's #9-ranked player, the American has definitely shown the most promise since the likes of Sampras, Agassi, and Roddick.
Isner will forever be remembered as the guy who beat Nicolas Mahut at Wimbledon in 2010 in the longest match in tennis history, an 11-hour marathon that spanned three days and finished with a final set of 70-68.
3. Sam Querrey
Career Titles – 8
Highest World Ranking – 17
Sam Querrey continued the trend of Americans with big serves. Many believe he has the best serve on the tour. Querrey holds the record for most consecutive aces with a staggering 10. Although he hasn't won a grand slam, Querrey has captured eight singles titles, including the Tennis Channel Open in Vegas.
He also has five doubles titles and regularly plays with John Isner (imagine trying to return the serves of that team!) One of Querrey's career highlights to date was beating Novak Djokovic in the 3rd round of Wimbledon 2016, ending his streak of 30 consecutive grand slam wins.
2. James Blake
Career Titles – 10
Highest World Ranking – 4
Often flashy tennis star James Blake had an up and down career that saw many highs and lows. He broke his neck in 2004, then rebounded to have an amazing comeback season in 2006, winning 5 titles and establishing a career high #4 world ranking.
The three-time grand slam quarterfinalist beat Roddick and Lleyton Hewitt to win two of his 10 career titles. Blake's style of play mainly consisted of offense from the baseline mixed in with fast footwork and high-error shot-making.
1. Andy Roddick
Career Titles – 32
Highest World Ranking – 1
Andy Roddick has been the most successful and well-known American tennis star in the 2000s with a host of tournament victories, including the U.S. Open grand slam championship in 2003.
With a professional career spanning 12 years, Roddick had a period ranked as the world #1. His notable assets were his extremely powerful serve and baseline play, and his hard-hitting off-forehand.
Roddick never fully lived up to his potential, capturing just the one major title and losing to Federer in four other grand slam finals. But his fun persona on and off the court and his hard work ethic made him a crowd favorite and an endearing American star.
Best American men's tennis players of the 2000s recap
Other notable mentions include Agassi and Sampras, who both won grand slam titles in the early 2000s but were more dominant in the '90s. Also worth mentioning is the stellar doubles partnership of twins Robert and Michael Bryan, who have won 16 grand slam titles together and have amassed a staggering 112 career titles between them. They stand as the most successful doubles partnership of all time.